Avocado Pear Harvesting
---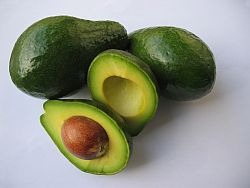 Avocado Pears require a specific scissor to be used when harvesting, to ensure fruit is handled correctly.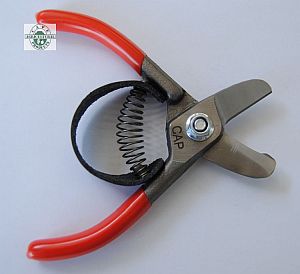 We have found that this tool satisfies even the most discerning worker and farmer.

Manufactured from high grade carbon steel,the handles are coated with vinyl for comfort and spare springs are available.


---
Another option for harvesting Avos is to use the Avo picking bag pictured below.
This bag is fitted with with a steel plate enabling the user to mount it onto a pole - either telescopic or fixed length.
There is a cutting blade mounted to the bag, with a rope attached to this blade, which is spring loaded.
The bag is pushed up to, and placed below the fruit. The rope is then pulled, activating the cutting blade that cuts the peduncle, causing the fruit to drop into the bag.
This bag can also be used to cut mangoes.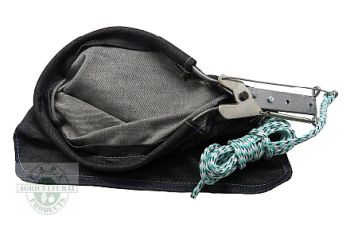 ---
To look at other harvesting tools/scissors on our site please click on the following links :

Harvesting Citrus

Harvesting Olives

Harvesting Grapes

Harvesting Flowers

Return to Harvesting Main Page

OR

Return to Home Page