Spraying Equipment
---


Cape Agricultural Products supplies different types of spraying to satisfy your needs for spraying herbicides and insecticides, or for fighting fires.


Knapsack Sprayer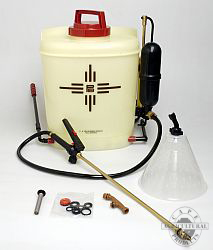 The Crossmark knapsack sprayer is a reliable, affordable sprayer that is available in 2 models
PB16 - 16Lt capacity
PB20 - 20Lt capacity

The sprayer is used in many industries, including horticulture, agriculture, forestry and landscaping.

The PB16 and PB20 sprayers come standard with a metal lance as well as a spare set of washers. A filter is included, to keep dirt from getting into the nozzles.

There are additional nozzles available if you require a "cone" shaped spray or a "flat fan" spray.

To prevent spray drift when spraying in windy conditions a protector hood is available, that fixes to the front of the spray lance.

Spare Parts are available in order to maintain the sprayer.




View/Download the parts diagram and listing chart [861Kb]



Hand Sprayer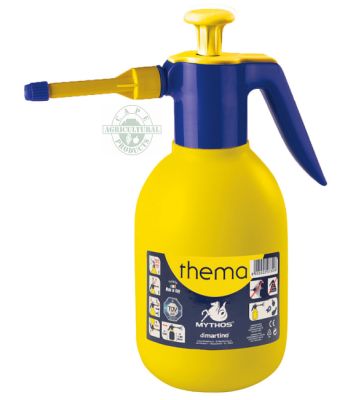 This 2Lt sprayer is very handy for use in nurseries, greenhouses, propagation tunnels and also for spraying poisons when doing alien clearing.

The body is made from heavy duty plastic and the nozzle can be adjusted to give spray patterns ranging from fine to coarse.


[Note : Colour and shape may differ from picture shown]


Firefighting Sprayer
This spraycan is used when fighting fires.

A very heavy duty plastic can that is equipped with a double action hand pump to ensure the continuous flow of water when fighting fires.


Spare parts are available.


---