Budding & Grafting Knives
---
Victorinox - The company in Switzerland known for manufacturing the iconic Swiss Army knife also produces high quality agricultural and horticultural budding and grafting knives.

The blades are made from stainless steel with durable nylon handles and brass linings and will provide years of good service.

Cape Agricultural Products supplies 8 models from the Victorinox range as follows :


Click on the images for a larger picture if required.
39010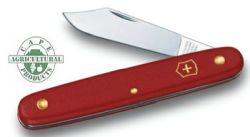 Standard budding and grafting knife.




39020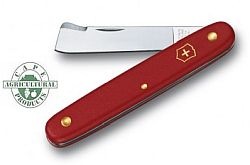 Budding and Grafting knife widely used for grafting grapevines and for roses.
Has a straight blade with slightly sharpened barklifter on the top edge.




39040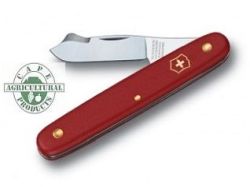 Standard pattern budding knife with a barklifter on the top edge of the blade.

Features a short thumb rest on the blade to avoid cut fingers.




Click here to view our budding and grafting tapes.

39050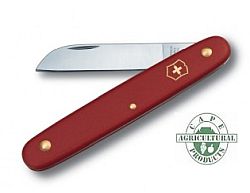 General purpose grafting and budding knife. Used extensively in South Africa for grapevines.
Standard straight edge blade.

Our most popular knife.




39110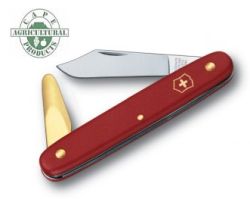 All purpose budding knife with same blade shape as the 39010 knife above, but has an additional brass bark lifter.




Click here to view some of our grafting tools.

06910 / 06901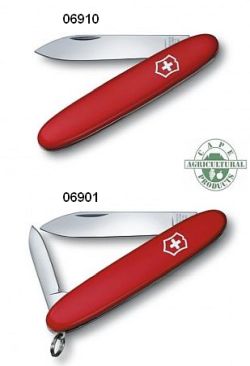 All purpose budding knives with smaller blades.


The handle is 85mm long whereas the above knives have handles of 100mm long.


The 06910 has one single, large blade while the 06901 has an additional small blade as well as a keyring.




Sharpening Tool
In order for a budding knife to deliver outstanding results on a continuous basis it needs to be kept sharp.

Use the Bahco SHARP-X sharpening tool to keep the blade in good condition. The tool is equipped with 2 Tungsten carbide bits that will give many years of use.

The 2 component handle makes it comfortable to use. You no longer need to add a liquid such as oil, water or diesel so the sharpening of knife blades is a pleasure.


---