Olive Harvesting Tools
---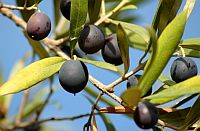 Use this Olive rake to harvest your olives.

Simply drag the rake through the tree and the ripe olives will be harvested.

The rake has 9 soft plastic fingers to increase your harvesting efficiency.

The hollow handle allows for optional mounting on a 20mm wood or steel pole so olives that are out out of reach can be harvested without the use of a ladder.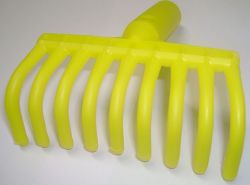 ---
To look at other harvesting tools/scissors on our site please click on the following links :

Harvesting Citrus

Harvesting Grapes

Harvesting Flowers

Harvesting Avocado Pears

Return to Harvesting Main Page

OR

Return to Home Page