Suppliers of the World's best pruning equipment

Cape Agricultural Products is located in Somerset West,South Africa from where we have been servicing and supplying products to the agricultural and horticultural sectors for over 21 years, building on relationships established over many years.
Ideally located on the doorstep of South Africa's wine and fruit growing regions. We manufacture, import, supply and distribute a range of high quality products for the South African Agri and Horticultural industries. We are also able to supply these products to users in neighbouring countries.
The products we offer are ideally suited to viticulture, fruit farming and the horticultural industry.
Stay informed about the COVID-19 lockdown situation in South Africa by clicking the Dept of Health image below.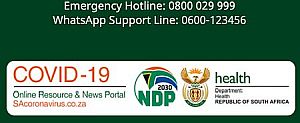 Products are available in the following categories :
Pruning - This is where you will find most of the pruning tools we supply to the industry. These include items such as pruning shears, loppers, saws and many other items.






DELTEX® Polyester Vineyard Wire - The high quality plastic wire for use in vineyards.


Budding and Grafting Supplies






Trellising and Training




Click here to go to the page with various products that can be used when trellising and training vines, plants and trees.




Click here to go to the Foliage Wire Clips page.





Click here to go to the DURATOOL tape tying machine page.





Click here to go to the Trelliclip foliage wire clips page.



Grow Tubes




Nursery Supplies – including plastic plant bags




T-Markers and Labels





Harvesting Supplies - This category includes tools for harvesting citrus, flowers, grapes, olives and avocado pears.
Integrated Pest Management and Crop Protection.



Click here to see what we can offer to protect your table grapes from bird damage.







On this site you will be able to find most of the quality pruning products, and others that we are able to supply.

We will continually be updating our website with our product ranges, in the meantime if you require more information on an item that you cannot find on our site please contact us using the details below :



Cape Agricultural Products (Pty) Ltd
P.O. Box 2145
Somerset West
7129
South Africa
15 Sergeant Street
Somerset West
Western Cape
South Africa
Tel : 021-8525708

Fax : 021-8511360

e-Mail : Click Here
Map : Click Here