Bahco Hedge Shears
---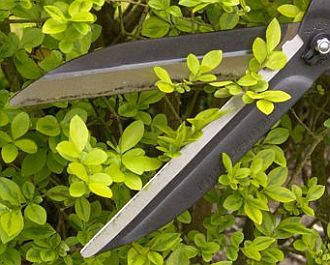 When only the highest quality hedge shears are required for your topiary or general hedge trimming work, then look no further than Bahco professional hedge shears.


Hedge shears that are designed with the user in mind will ensure the following :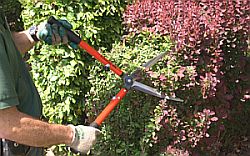 Well Balanced
Robust and Durable
Very sharp blades
Buffers to reduce fatigue and injury


Bahco hedge shears are available with two types of blades :


Straight-Blade shears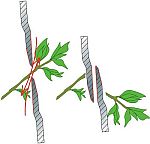 These shears feature long, sharply ground blades. They are used on most types of hedges, especially tightly packed hedges as used for topiary and in typical English gardens.

The professional models [Available in South Africa] have serrations near the bottom of the blade for gripping and cutting larger twigs and hard wood during cutting.

* A sign of good shears : The blades are shaped so that they are only touching at the cutting point, this reduces friction and sticking.

P-51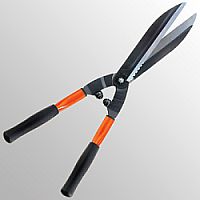 The P51 is a high quality hedge shear for professional use in parks,vineyards, estates and particularly for topiary art work.

These hedge shears are highy rated and our customers that use them are convinced they are the best shears available.

Reduced fatigue through superior cutting performance and very comfortable handling.

P51- Length : 57cm. Weight : 1080g



P-51-SL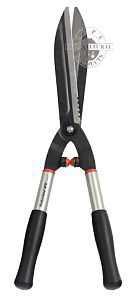 The P51-SL are also high quality hedge shears for professional use.

The SL range is fitted with new light weight aluminium handles to reduce fatigue, while adding strength.

For use in parks,vineyards and estates.

Includes serrations on the one blade for cutting thicker branches.

Reduced fatigue through superior cutting performance and very comfortable handling.


P51-SL- Length : 57cm. Weight : 990g



P-51H-SL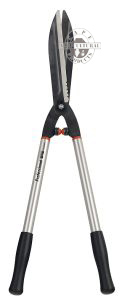 The P51H-SL has the same stamped and fully hardened blades as the P51 and P51-SL hedge shears.

The handles are 36cm long for extended reach and cutting range.

When using the P51H-SL with it's longer handles you can often eliminate the use of a ladder.



P51H-SL- Length : 73cm. Weight : 1076g



The following features are standard on the above Bahco Hedge Shears, ensuring you get a lifetime of enjoyable pruning while using the tools :

Strong, oval steel handles, giving excellent balance, or strong, lighweight aluminium handles to reduce fatigue.
Comfortable black plastic grips.
Rubber Buffers mean less shock and reduce injuries to the elbow and wrist.
Special stopper-clip holds the bolt and nut and keeps them aligned.
Fully hardened blades give durability and robustness to the tool.
Special, precise ground blades that are very sharp, ensure a continuous clean cut.
Spare nut/bolt and buffer sets are available.
Click here if you are looking for Bahco Professional Loppers

In addition to the above hedge shears Bahco also manufactures 2 long handled edge shears for the gardener or landscaper.



P75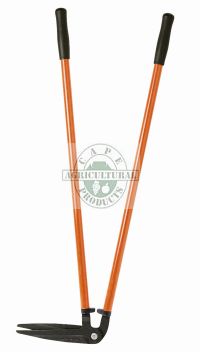 The P75 edge shears are very handy for cutting lawn edges without having to bend down or get on your hands and knees.

Very useful or trimming the grass edges around bunkers on golf courses.

The blades are fully hardened for longer life and the steel handles are equipped with comfortable rubber grips.

The length of the tool is 99cm.






P74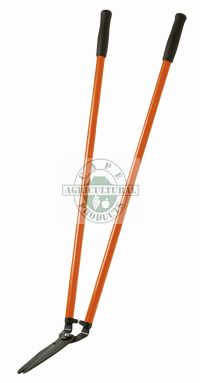 The P74 lawn shears have a "ducks foot" design for cutting grass while standing.

As with the P75 the blades are fully hardened and very sharp.
For comfort the steel handles are fitted with rubber grips and have a rubber "bumpers" to minimise shock on the wrists.

The length of the tool is 109cm.



---

Go to Bahco Tools Main Page
OR
Contact us for more information